Ra
Perfect Harmony
RA is a versatile climbing shoe created to achieve a perfect balance between ultimate responsiveness and maximum transfer of power from the toes when standing on tiny footholds. RA's beautifully simple and uncluttered design is not only spectacularly effective in all forms of climbing but also supremely comfortable, making climbing feel easier and more intuitive.

in-motion fit

More advantages
Rubber reinforced toe-box for increased abrasion resistance and superior toe-hooking.
Easy to wear and obtain maximum precision on all types of difficult-to-use footholds.
The perfect balance of features providing excellent performance and all day comfort.
Moderately curved and precisely adjustable.
Recommended use
Vertical and moderately overhanging routes. Equally suited to bouldering.
Technical Specifications
Lining
TXT treated cotton
Insole
TST multi-layer Stretchtex
Sole
Vibram XS Grip 4 mm.
Sizes:
2-13 (UK) with half sizes.
Ramon Julian and Ra
Two-times World Champion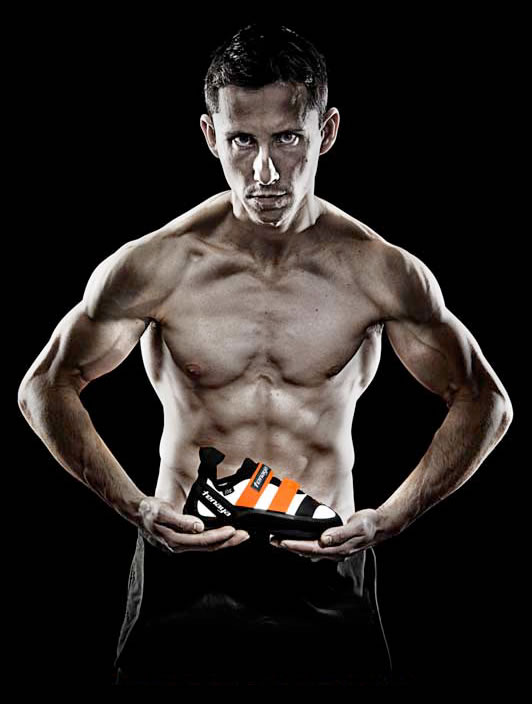 Balance Pro Line
Passionate about his sport, the two-time World Champion Ramon Julia is one of the very few climbers who excel both on rock and in competitions, reaching maximum levels in each discipline. In RA Ramon finds the precision he needs for top competitions and cutting edge sport-routes on rock, as well as the comfort he needs for all-day training sessions. Tested and re-tested on the world's most difficult routes the RA has reached iconic status across all five continents.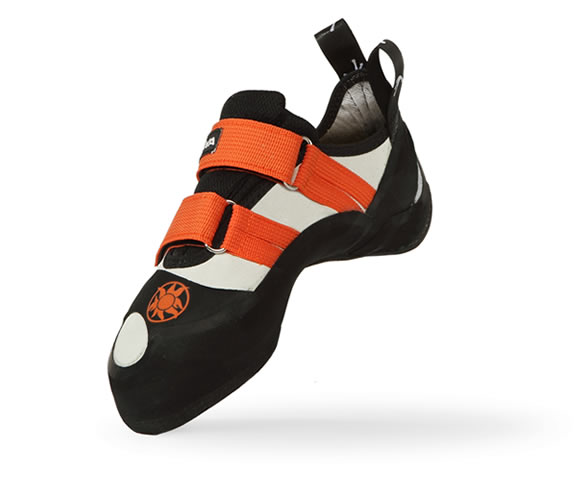 Power, Precision, Balance
Constructed on a 4mm rubber outer sole and a five-layer insole, the RA is rigid enough for tiny edges while providing sufficient flexibility and responsiveness for the most tenuous of smears.
Ra model in Apellaniz (Basque Country)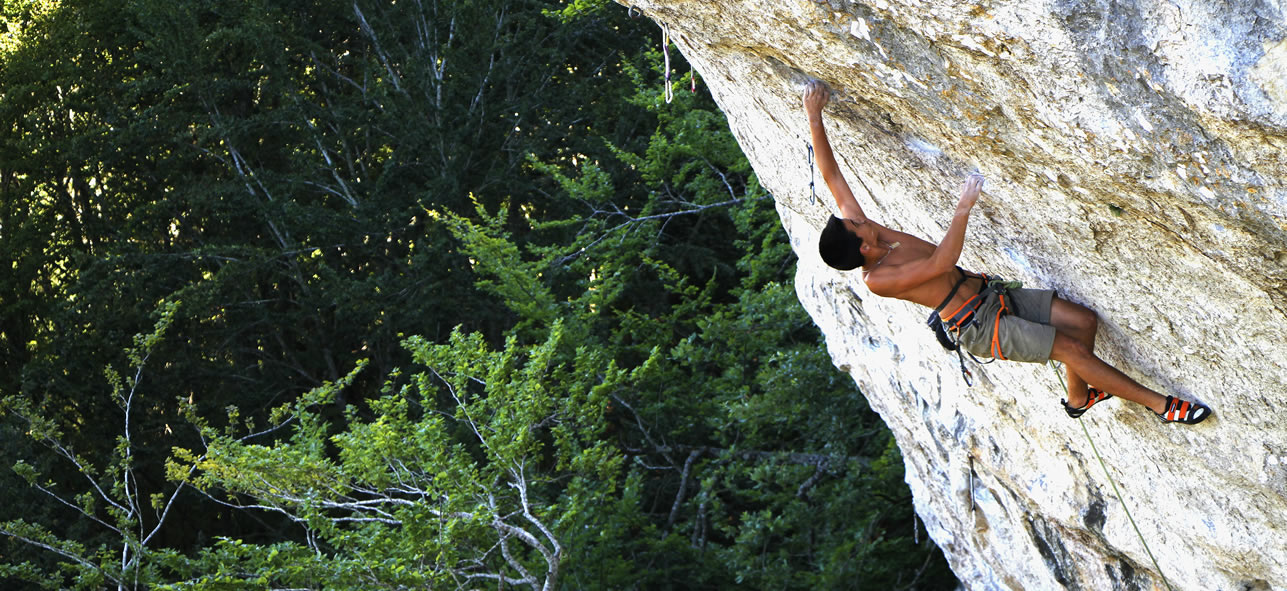 In a 8a+ FB de Magic wood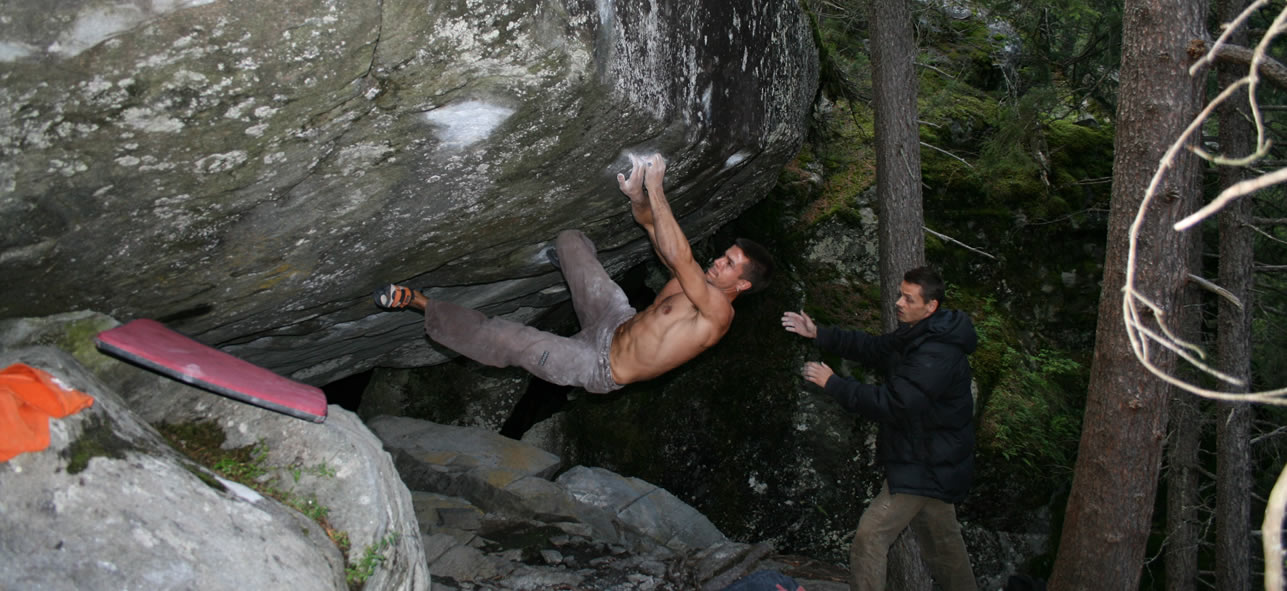 Andrea Hah in Les Chacals 8b, Rodellar, (Spain)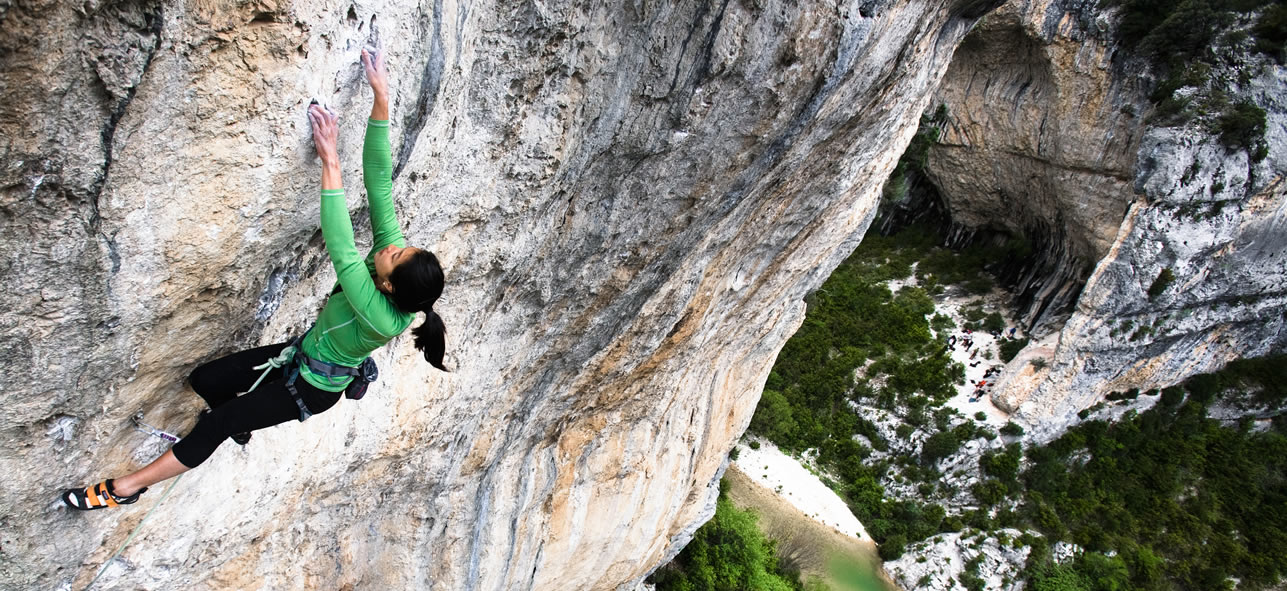 Andrea Hah. Tiger Cat 33 (8c) Australia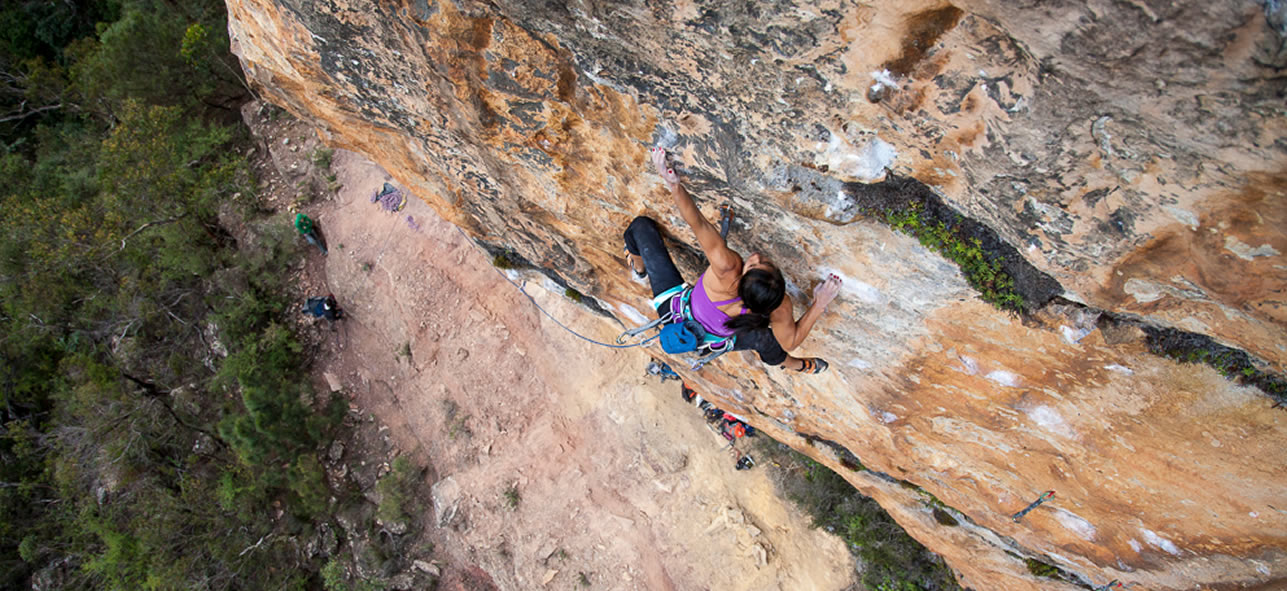 Ra model in Apellaniz (Basque Country)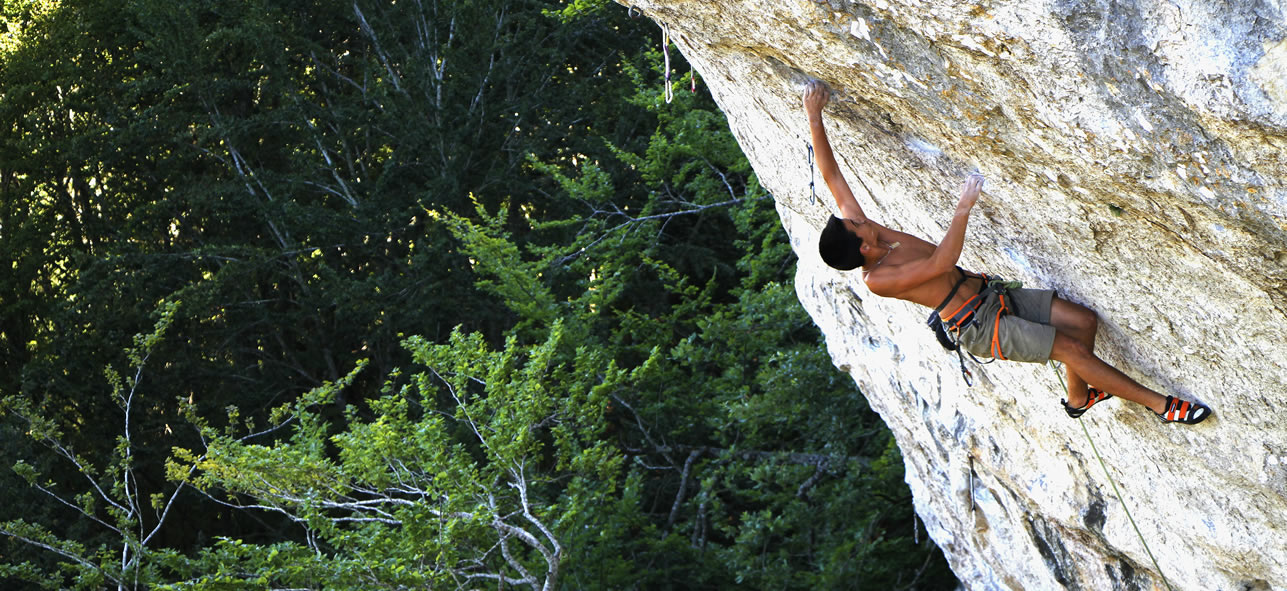 In a 8a+ FB de Magic wood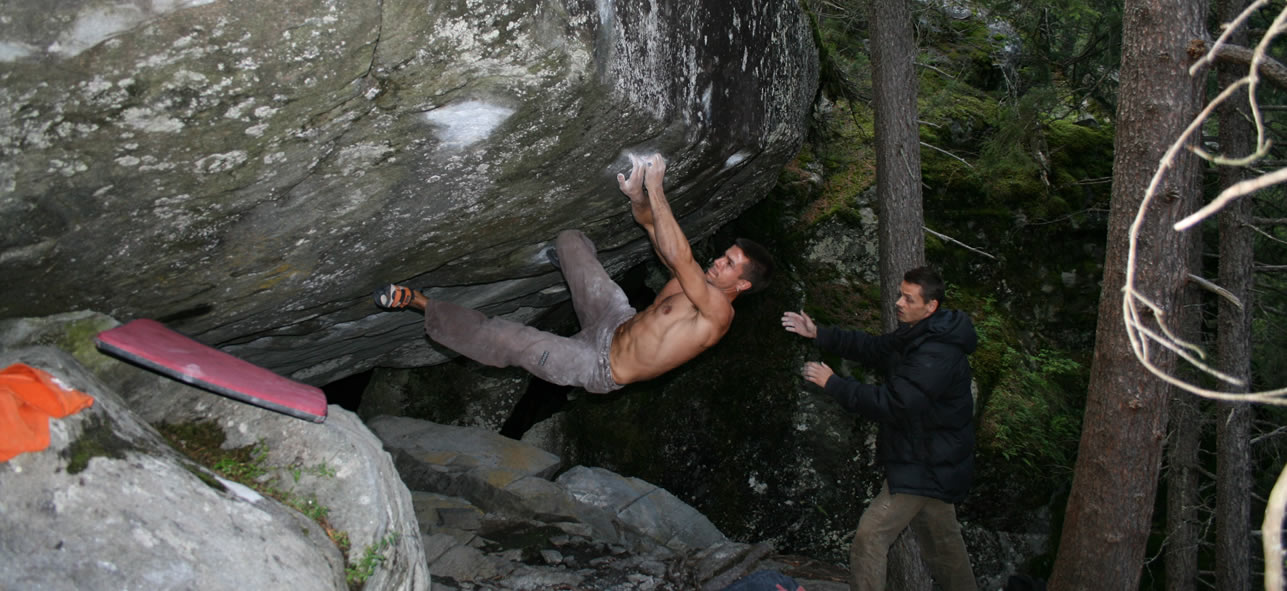 Closer to the rock
Every aspect of the Ra's design enables greater precision and usability. Its bellows tongue facilitates rapid fitting and removal.

In-motion fit
SXR Dynamics includes the system of adjustment in movement developed by Tenaya that allows a greater precision and freedom in each one of your movements.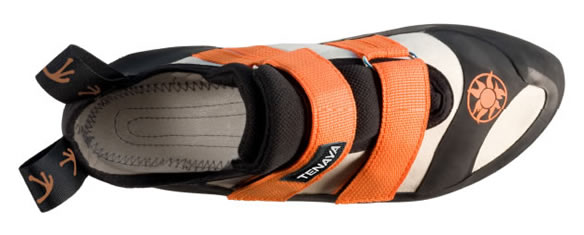 Sticky rubber reinforcement
The RA features sticky rubber reinforcements to both the forefoot and instep, which not only increases abrasion resistance, but also adds structure and support in these areas of the shoe. Together with the RA's asymmetric shape and glove-like fit, this allows for greater precision on tiny edges.