Mastia
Everything you need most
When we conceived the new Mastia we wanted not only to create an aggressively curved shoe that delivered maximum power for standing on tiny holds, but also one which provided unrivalled responsiveness in all situations. More powerful, more responsive, this is the essence of the Mastia and one which required us to focus on every aspect of the process, designing and redesigning each element until we achieved the perfect balance.
More advantages
Super sticky rubber covers the upper part of the toe-box and instep, providing both increased protection against abrasion and superior performance when toe-hooking.
Lightweight and breathable full bellows tongue that adapts to the anatomy of the foot and creates a comfortable barrier between the elastic on the shoe's instep and the skin.
Two-part sole increases capacity to adapt to the form of the rock.
Glove-like fit.
Precision fit and design holds the arch and heel of the foot snugly and securely.
Its design and applied technology contribute to release pressure from the toes for a greater climbing shoe control.
Recommended use
Vertical and overhanging routes. Bouldering.
Technical Specifications
Insole
2D multi-layer Stretchtex
Midsole
Double midsole GI 1.8 y TST 150
Sole
Vibram XS Grip 3.5 mm
Sizes
2-12 UK with half sizes
The best of both worlds
The Mastia has a perfect balance of features. It is soft yet structured, offering awesome control for precision edging while at the same time providing superb sensitivity and feedback in smearing and friction situations where split-second responsiveness can mean the difference between success and failure.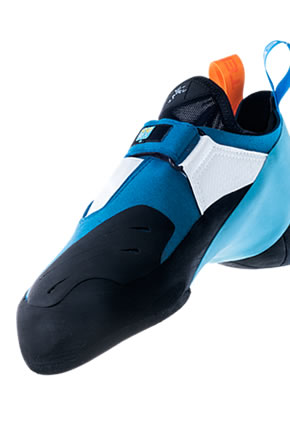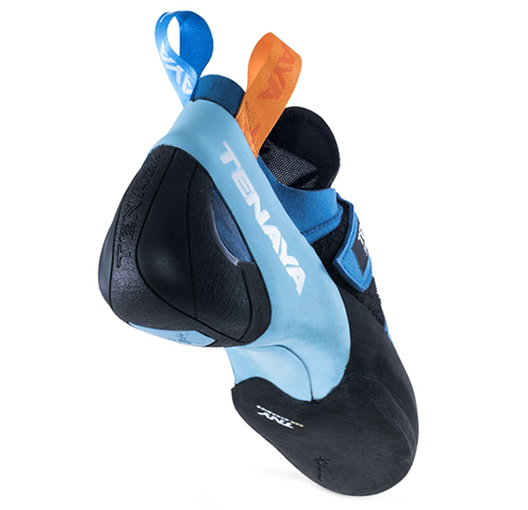 Built to perform
Its curved form and split sole, combined with our cutting edge SXR Dynamics and RBRX technologies, contribute to a more intuitive, more efficient climbing style. The Mastia is as equally at home on hard boulder problems as it is on vertical and overhanging sport routes.

Maximum range of response and balance

In-motion fit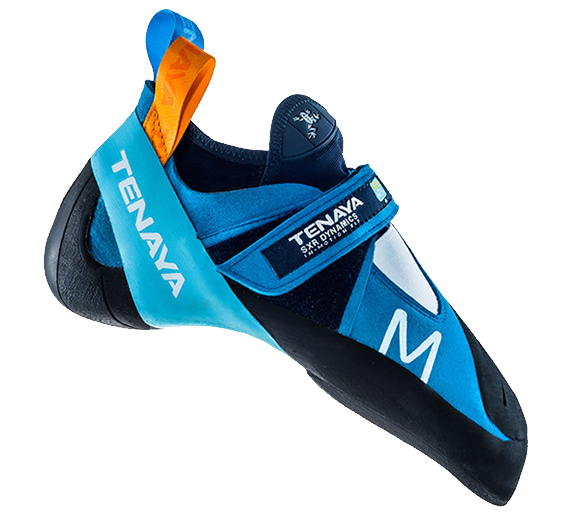 Can you improve your chances of success? Yes!
Its down-angled, low-profile toe box enables more effective use of shallow pockets, thin cracks and many other 'marginal' footholds found on difficult rock climbs.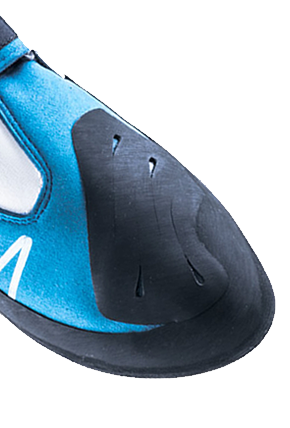 Every little thing adds up...
Every single design feature of the Mastia is millimetrically calculated, from the seven different formulations of rubber it utilizes right through to the carefully selected materials used on the upper. Its 3.5mm rubber outsole combines with a five-micro-layer insole to provide optimal transmission of force in all situations and make the climber feel closer to the rock. A perforated bellows tongue not only delivers maximum breathability, but also means that slipping the Mastia on and off is just a matter of a few seconds.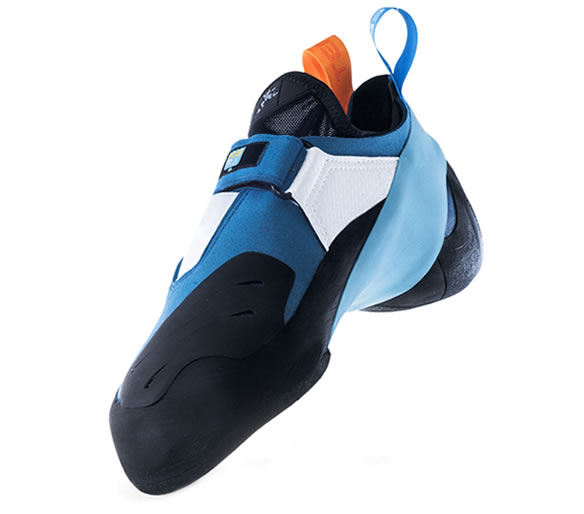 Friction Lock
Nothing has been overlooked. We have modified many of our previous design parameters for the heel section, introducing 'Friction Lock' technology, which permits precise adjustment and volume control in this part of the climbing shoe to achieve the best possible fit and performance for heel hooking situations.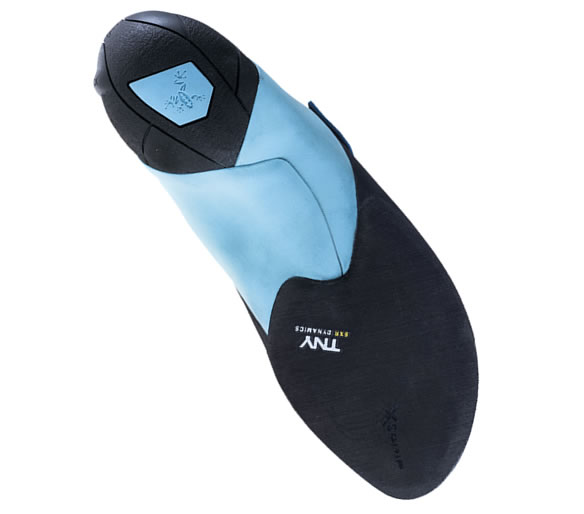 All this... and comfort too!
We at Tenaya know that all the performance fearures in the world mean little if a shoe is so painful it cannot be worn for more than a few minutes at a time. To this end we have designed the Mastia to provide exceptional levels of comfort that will allow the climber to concentrate fully on his or her objective without distractions.